Turn It On. Leave It On.
For Good.
As part of our continuing efforts to provide quality products and services, Lake Region Electric can provide members and non-members with the best electric water.
❰
❱
Welcome
Lake Region Electric Cooperative is a member-owned, not-for-profit electric distribution cooperative located in Hulbert, Oklahoma. From quality member service to assisting schools, rural water districts and rural fire departments, Lake Region Electric Cooperative is committed to assisting the members and communities we serve. It's all a part of our dedication as your local energy partner.
Electric Service

Providing our members
with power that is safe, reliable, and affordable.

Water Service

Serving our members quality water & protecting our most valuable resource.

Internet Service

Providing High Speed Internet up to 100 mbps, reliable HD television, unlimited local and long distance home phone.
Cooperative News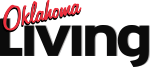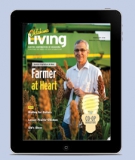 Oklahoma Living Oklahoma Living magazine is a monthly publication produced by OAEC. The magazine is distributed to co-op members.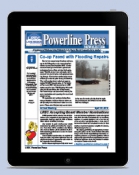 Newsletter Powerline Press is a newsletter insert in the Oklahoma Living magazine, published by Lake Region Electric Cooperative for its members.
read more