Marathon Water Heaters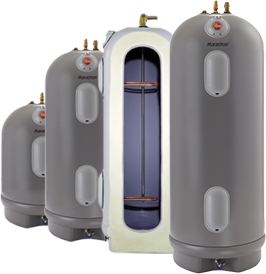 Lake Region Electric Cooperative is phasing out the sales of Marathon Water Heaters. We are not longer stocking these water heaters. We have a few left in stock and if you are interested please contact us. However after our stock is sold, you will no longer be able to purchase these tanks from Lake Region Electric Cooperative.
For more information or to purchase one of the last remaining Marathon electric water heaters please contact us at 918-772-2526
Visit Marathon Water Heaters for additional product information.
| | | |
| --- | --- | --- |
| Model | Stock | Cost with tax |
| MR50245 - Fifty Gallon with two 4500 watt elements | 1 | $932.39 |
| MHD75245 - Seventy-five gallon with two 4500 watt elements | 2 | $1,172.96 |